Jim Click Raffle Tickets
Jim Click Raffle Tickets
Support COT by purchasing a raffle ticket!
The 2019 raffle is now over. Stay tuned for details on the 2020 raffle!
—————————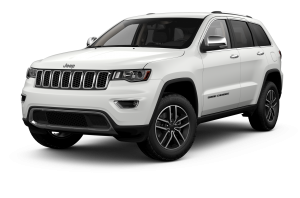 The Jim Click Automotive Team is once again donating a brand-new vehicle and other prizes to support local non-profit organizations. Its Millions for Tucson raffle is a community-wide fundraising campaign to benefit non-profits in Southern Arizona.
Tickets are $25 each, or five for $100.
All the proceeds from raffle tickets we sell stay with our orchestra. By purchasing one or more raffle tickets, you are helping our orchestra continue to present free concerts in the greater Tucson area.
What might you win?
Grand Prize: 2019 Jeep Grand Cherokee Summit*
Second Prize: Two first-class round-trip airline tickets to anywhere in the world**
Third Prize: $5,000 cash
          * or cash option of 75% of the vehicle's MSRP
          ** some restrictions apply for airline tickets
You can purchase tickets by cash, check, or credit card at any of our concerts through November 2019. Click to find our concert dates.
The drawing will be held on December 13, 2019. Number of tickets printed this year: 100,000
Read more about the raffle.
We thank Jim Click for his generosity and support of local non-profits.